Delivering Next Generation API Services
Solsys has provided API consulting services to TELUS for the last 5 years, and contributed to migrating a legacy API Management Gateway onto a customized next-generation management product.
Customer Overview
TELUS (TSX: T, NYSE: TU) leverages its global-leading communications technology to enhance connectivity. TELUS Health is Canada's largest healthcare provider, and TELUS International delivers the most innovative business process solutions to some of the world's most established brands.
REVENUE
$14.5 billion in 2019
INDUSTRY
Telecommunications & Healthcare
EMPLOYEES
65,000
The Challenge
The majority of communications companies still maintain legacy systems that decrease their efficiency and flexibility. Accessing, interfacing, and maintaining these accounts is a challenge that API Services can overcome.
Solsys has been instrumental in helping us deliver our next generation API management service. Their strategy and approach helped us deliver a highly secure, scalable, reliable service that can be readily maintained. We have been able to migrate a large portion of our legacy traffic to the new platform, while still being able to accommodate unplanned project requirements and deliver the features required to support our new and evolving business.
Andrew Johnston, Principal Technology Architect, Wireless Network Operations
The Solution
As part of the Solsys approach, we organized product-focused teams that are empowered to deliver a product in an iterative and predictable cadence with business alignment across the API Services product. We applied an Agile architecture and Lean approach, building a Minimal Viable Product (MVP) which we expand as needed, to replace legacy systems using an iterative model.
Our solution enabled the company to effectively divert new traffic to the new product and actively migrate legacy systems while allowing them to pivot on business priorities. Our architecture leverages existing API platform investments and open orchestrations for we build and deploy through Continuous Integration & Continuous Delivery.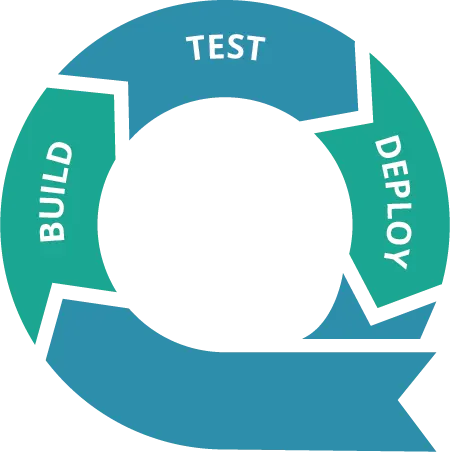 Next Generation API Service Results
We have improved testing, service quality, and deployment velocity through continuous delivery & development. The outcomes of this project included:
Production Service extending business capabilities on a weekly basis.
Team centric orchestrated testing and change compliance.
Agile Integration Architecture for Legacy with a predictable migration.
Creating an API system that is easier for the company to maintain and support.
Security enhancements realized on an immediate or weekly basis.
Scaling to thousands of new customers and partners using a system built for rapid growth.
Where to Start?
Discover exactly how you can use APIs to seize new business opportunities
while reducing your security and performance risks. Contact us today.